This is Part Seven of an ongoing series chronicling the Maine Beercation of late July, 2011. To start at Part One, click here.


Ow.
Following a day of tours and tastings including Gritty McDuff's, Allagash, The Maine Beer Company, the Great Lost Bear, Sebago Brewpub, and Novare Res, I awoke rather reluctantly Saturday morning with a case of the beer flu. Bacchus's revenge. Morning fog, cropsick, crapulence. Suffering from intemperance. Not eager to start the day.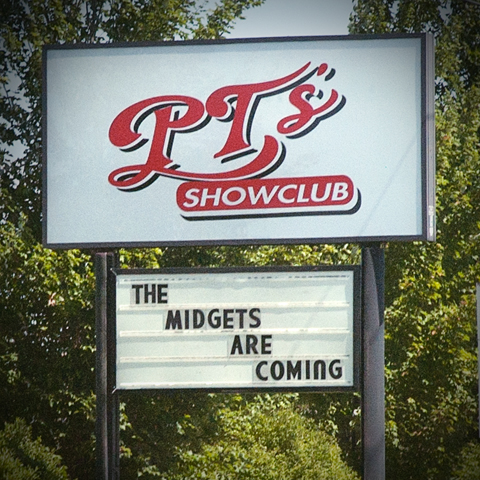 Eventually, I rallied enough to gingerly coax some Hatorade, that Lady Friend had graciously procured from the nearby Shaw's, into the depths of my gullet. Baby steps, baby steps. But, we had an itinerary to keep, and after passing a rather interesting sign proclaiming an imminent invasion of little people, the first stop of the day was Bray's Brew Pub in Naples, up Route 302, next to Sebago Lake (apparently there is a "Lake Sebago" in New York State).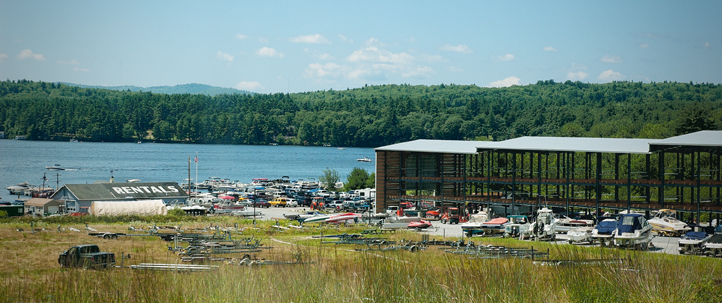 Sebago looks like this.


Bray's Brew Pub claims to be only about 30 minutes from Portland, but if you're heading up Rt 302 in the summah be aware that it's the ONE road to the lakes region, and every yahoo in Cumberland County is going boating. Bray's is located at the intersection where Rt 35 forks off of Roosevelt Trail/Rt 302/Rt 35/Rt 11. Seriously, Maine? Anyway, if you're goin' up dere from Potlind, it'll be on the left, and it looks nothing like a brewpub. It looks like an old farmhouse, mostly because it IS an old farmhouse.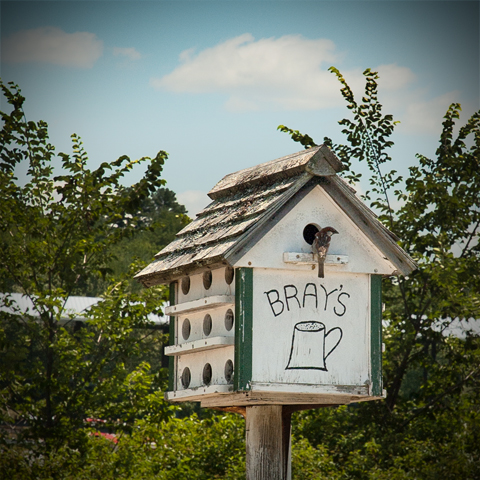 Not pictured: helpful exterior shot.
I wasn't really functioning at peak efficiency at the time.


This place was pretty cool. Seriously… picture an old-timey farmhouse, and put a bar in it.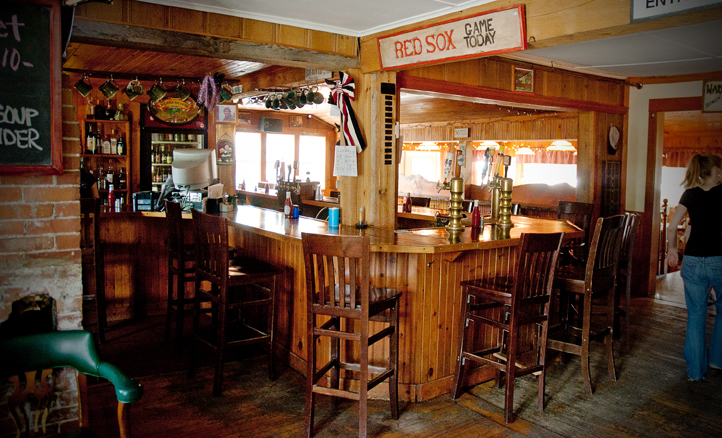 Little Alehouse on the Prairie.


We sat down to lunch, and ordered a flight of beers to share. I was able to keep down some Pepsi (gotta get that caffeine and sugar boost going), water, and a taste of each beer. Lady Friend took up the duty of finishing off the wounded soldiers. I managed to eat one (1) french fry, and that was enough. When I get hungover, the LAST thing in the world I want is food. Others go the opposite way, like my Milwaukee mate 'Tastic, who demolished a breakfast burrito the size of a terrier after a night of drinking, along with a Bloody Mary that was more garnish than drink.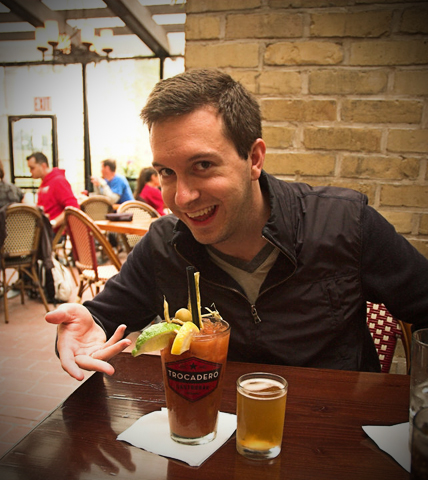 Seriously. It's not a "drink" if it's mostly solid foods.


When I'm hungover, my stomach and I need some time apart. We go our separate ways and meet up after about 10 hours when my appetite returns, and we reacquaint, stronger than before. Sometimes in a relationship, you have to know when to just back off, and spend some quality time away from each other. As such, I have never been able to follow the "hair of the dog" technique, but was able to do some mild tastings of the brews that Bray's produced. They had five pours of roughly 4-5oz, and we started sipping, one of us with much less enthusiasm than usual (this guy).




Taste order was right-to-left.


Irish Red Ale
Nose: Malty, slight copper.
Taste: Smooth & creamy. Malty, grain. Slight bitter finish, but not metallic. Very nice.
440 Blues Brew (blueberry)
Nose: Slight farmy aroma, with fruit.
Taste: Fruity, then malt, then slight bitter. Fine, but not a ton of flavor.
Old Church Pale Ale
Nose: Hoppy floral.
Taste: Hop start with malty sweetness. Well-balance. Nice.
Baa Baa Black Wheat (stout?)
Nose: Bitter coffee roast
Taste: Bitter coffee roast. Not much sweetness.
Muddy River Bog Brown (brown ale)
Nose: Weak, malt aroma
Taste: Malty, but cereal sweet.
Nothing was bad, but nothing jumped out at me. I suspect my palate was also not entirely up to snuff, but there really weren't any surprises in this batch. However, they also do offer a 50+ bottle list, which was very nice. Sadly, the family behind us (apparently from central NH, as overheard from the patriarch's vociferous boasting of the infinite differences between the superior glory of the NH lakes region versus the squalor of ME) did not partake of the wonders offered, choosing a Bud Light and a Michelob. At a brewpub. Sigh.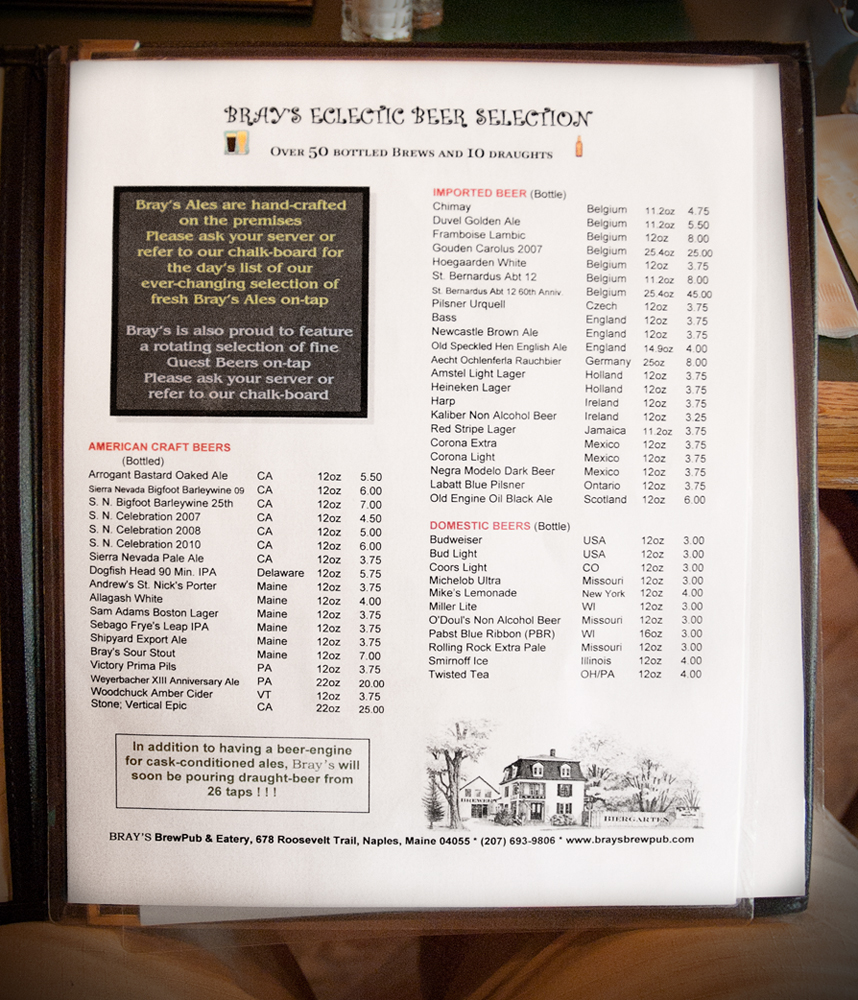 Hmm… bring me your finest, coldest, low-calorie, pasteurized, cut-with-30% rice,
St. Louis pale lager, and be quick about it, my good man.


Yes, Budweiser is brewed with up to 30% rice, taking the place of things like barley. You know, to get rid of that pesky "beer" flavor. Ick.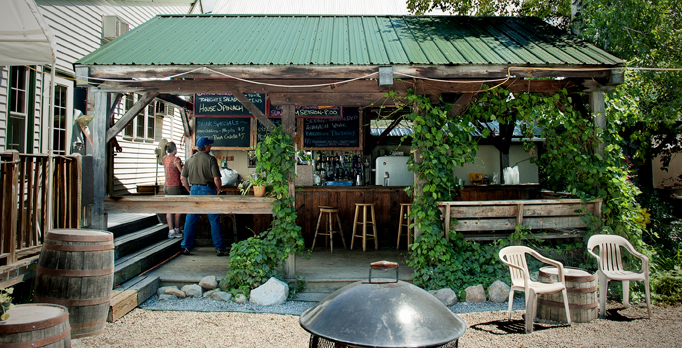 Bray's also has an outdoor Bier Garden section, with tented seating, an outdoor bar, and a stage, which was put to use shortly after we arrived. A large group of bikers began walking in, including a number of police bike units. Their department patches gave away their origins, with several from Portland, Lewiston and one from Old Orchard Beach, some 50 miles away. As near as I can tell, it was some sort of memorial ride, and the bikers mostly wandered out to the bier garden where a classic rock band had started dishing out the best ear poison from BÖC, BTO and REO (Speedwagon, in case there was some confusion). It was time to go.




Don't fear the Reaper.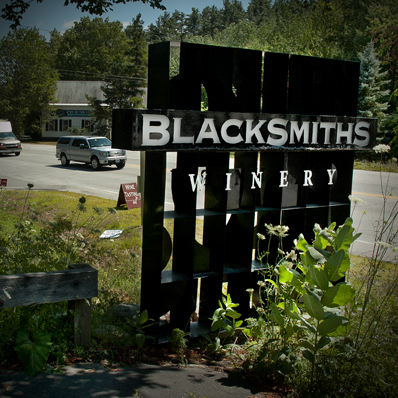 This was our last beer stop in Maine. The next destination was a winery called Blacksmith's, where Lady Friend did a tasting, and was quite impressed. I tried some local cream soda (lovely) and a very nice hard cider, made in the British style: not too sweet. We were the only ones in the place, and chatted with the bartender, Brandon (Brendon?). He sympathized with my plight, and offered his own remedy: chug a bottle of chocolate milk. He insisted that the milk gives your stomach a nice, creamy coating and helps you feel better. I retorted that everything in a radius around me would be quickly and violently coated with said milk if I attempted that cure. But it was another interesting tidbit to file away.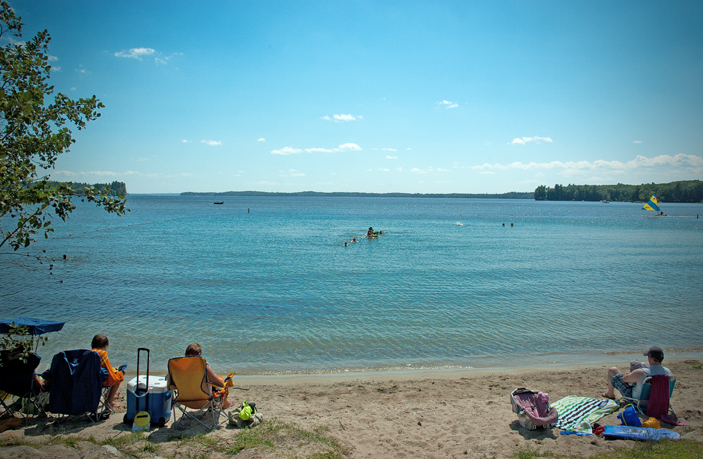 We had intended to drive up to Lewiston and tour Baxter Brewing Company, a canned craft brewery, (apparently New England's first all-canned), but the distance and the enthusiasm level led us to abandon that plan and head south to visit friends in North Berwick for dinner. On the way, we pulled off at a small beach on the lake to dip our feet. Brandon had suggested diving in to help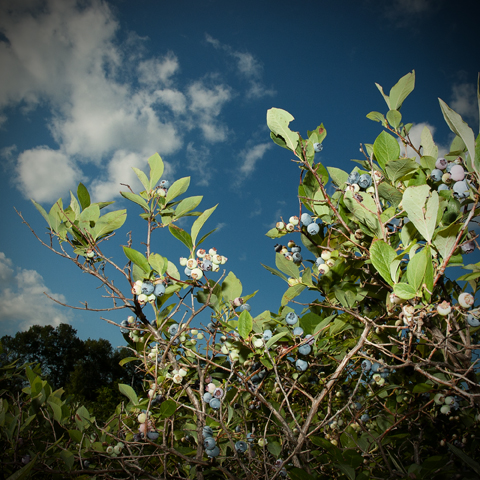 clear my head, but given the lack of appropriate swim attire, and the long car ride home, wading would have to do. It was quite nice, and was another checkmark on our Maine-approved activities, followed up by blueberry picking with the Maine friends, a lovely dinner of grilled chicken, corn on the cob and potatos (my appetite had returned by then), and a post-meal walk with Casey Sage, the golden retriever. Back into the car as night fell for the drive back to Boston, my own lovely bed, and a refrigerator now stocked with a plethora of souvenir brews, waiting to be tasted.