This is Part Four of an ongoing series chronicling the Maine Beercation of late July, 2011. To start at Part One, click here.


This is where I'm supposed to tell you how awesome the tour of Rising Tide Brewing Company was. The Lady Friend had been in contact with the brewer/owner several days prior to our visit. It's located in the same building as the Maine Beer Company, around the back. Though they don't have regular tours, you can schedule one by appointment. Our tour was supposed to be at 3:30.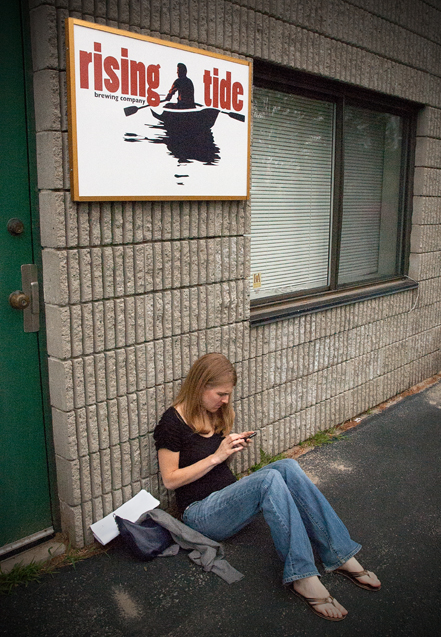 This was at 3:45.


The dude never showed up. Door locked, lights out, not answering phone. Great.


I was pissed. I really love small, up-and-coming breweries making great products, going up against the big macrobreweries. I'm a big fan of the beer underdogs, who need all the support they can get. Supposedly, Rising Tide makes great beers. I wouldn't know.
After sending an email the following Monday morning, we got a reply that said he had some issue with child care and had to leave early. That's completely understandable. What I can't stand is not being notified. As a photographer, I know plans can change at the drop of a hat, and have had to deal with flaky models who simply don't show up for a shoot. No call/no show is one of my biggest pet peeves. If you can't make it for whatever reason, I'll probably be disappointed, but I'll understand. If you simply don't show up and leave me hanging, then we have a problem. Rising Tide flaked out.


So we went to a bar instead.


On the way to the bar, we made a quick stop at a liquor store to pick up a bottle of Maine Beer Co.'s IPA, and saw a display of Rising Tide. We declined to purchase any.


Anyway. Back to beer!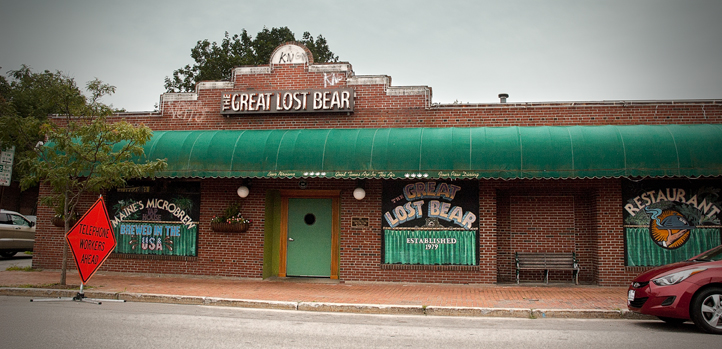 How come that bear is so great?


Well, the Great Lost Bear taproom came up on the list of great Portland beer destinations. They boast something silly like 60+ taps at any given time. It's a couple miles away from the hubbub of the Old Port, so it's not really walkable if you're hanging around downtown. It is totally worth taking a detour to check out. Tons of bumper stickers on the walls, led lights, and bears everywhere.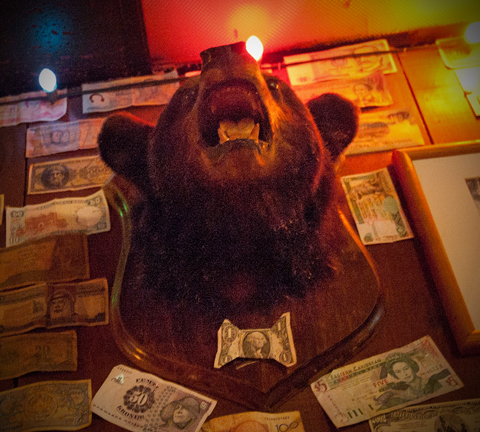 Rawrr!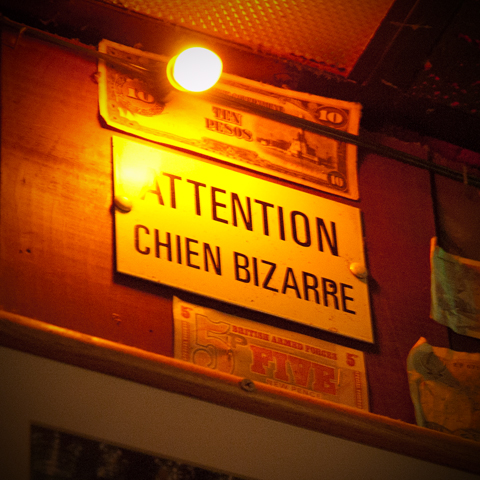 So we hunkered down at the bar and started the endless task of choosing a beer. Lady Friend wanted something Mainey, and got an Atlantic Bar Harbor Real Ale (brown ale). She seems to be developing a taste for browns, and likes the malty sweet flavors, just not to the barleywine level. Yet.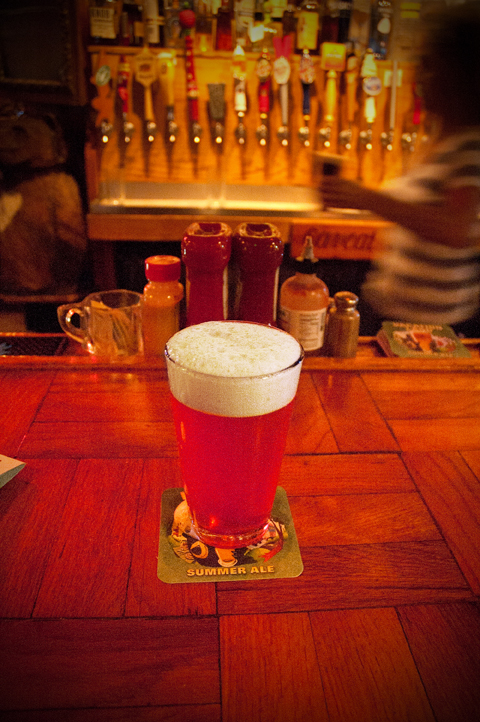 I went with a Geary's Cask Conditioned IPA.
Nose: Light "beer" aroma with a thick, foamy head. No particular scent.
Taste: Very malty. No carbonated bite. A touch sour. Woody.
Not bad, but I wouldn't want more than one at a time. The cask-conditioned ales are much smoother than their non-aged siblings, but usually seem much more filling.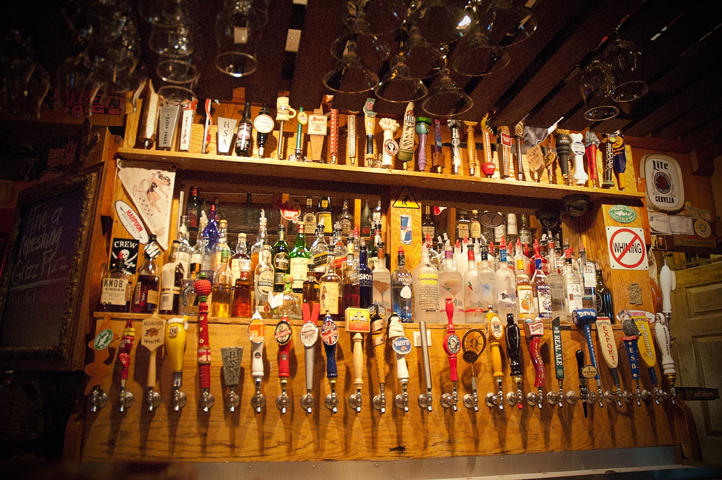 Despite the myriad of options available, we just stayed for one beer at GLB. They gave me some free bumper stickers, and apparently, they'll give you some too. It was a great place, but we had other destinations: Sebago Brew Pub.