This week's selection comes from (once again) Dale DeGroff's The Craft of the Cocktail. It's listed simply as "Presidente," though it's awkward to say it with out "The" or "El" in front if it. There really wasn't any rhyme or reason to the drink choice. I was flipping through and it looked good.
Plus, it gave me an excuse to use the Bully Boy rum again.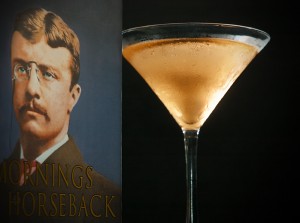 (El) Presidente
"Created in the 1920s at the Vista Alegre in Havana and named for General Carmen Menocal [sic], the president of Cuba before Batista" ~Dale DeGroff, The Craft of the Cocktail
– 1 1/2 oz white rum (Bully Boy)
– 3/4 oz orange curacao
– 3/4 oz dry vermouth
– Dash of grenadine
Shake/strain/serve in chilled cocktail glass.


First of all, I wasn't sure what to expect from this, but it was actually very tasty, and not as boozy as I thought it might be. Some of that might be from the flavor bomb of the Bully Boy, which tastes like sugar cookies and rainbows. Overall, it was quite smooth and tasty, with a little bit of fruit sweetness from the grenadine. Apparently this was a classic Prohibition-era cocktail created in Cuba, that morphed into a touristy abomination with copious amounts of pineapple juice and other additions. The original version was closer to a rum Martini than a fruity tiki drink, but the version I made was still quite nice, though could have probably been a touch drier without ill effect.
Now then, abiding by the House Rules of SquirrelFarts HeadQuarters, any drink made with Bully Boy earns the toast of "Bully!" Since this drink was Cuban in origin, uses Bully Boy, and was called the Presidente, I had to give a nod to the big man himself, Theodore Roosevelt. It appears that there's a lot of differing information as to which Cuban the drink was actually named after, from Carlos Mendieta, to General Carmen Menocal, to Gerardo Machado, so I don't have a clue, and I'm just going with a T. Roos reference. He did lead the Rough Riders, became presidente (of the US, not Cuba) and was a big advocate of Cuba's independence from Spain. What this drink needs, is a slight variation to include some good ol' American influence. Maybe a Stars n' Stripes garnish.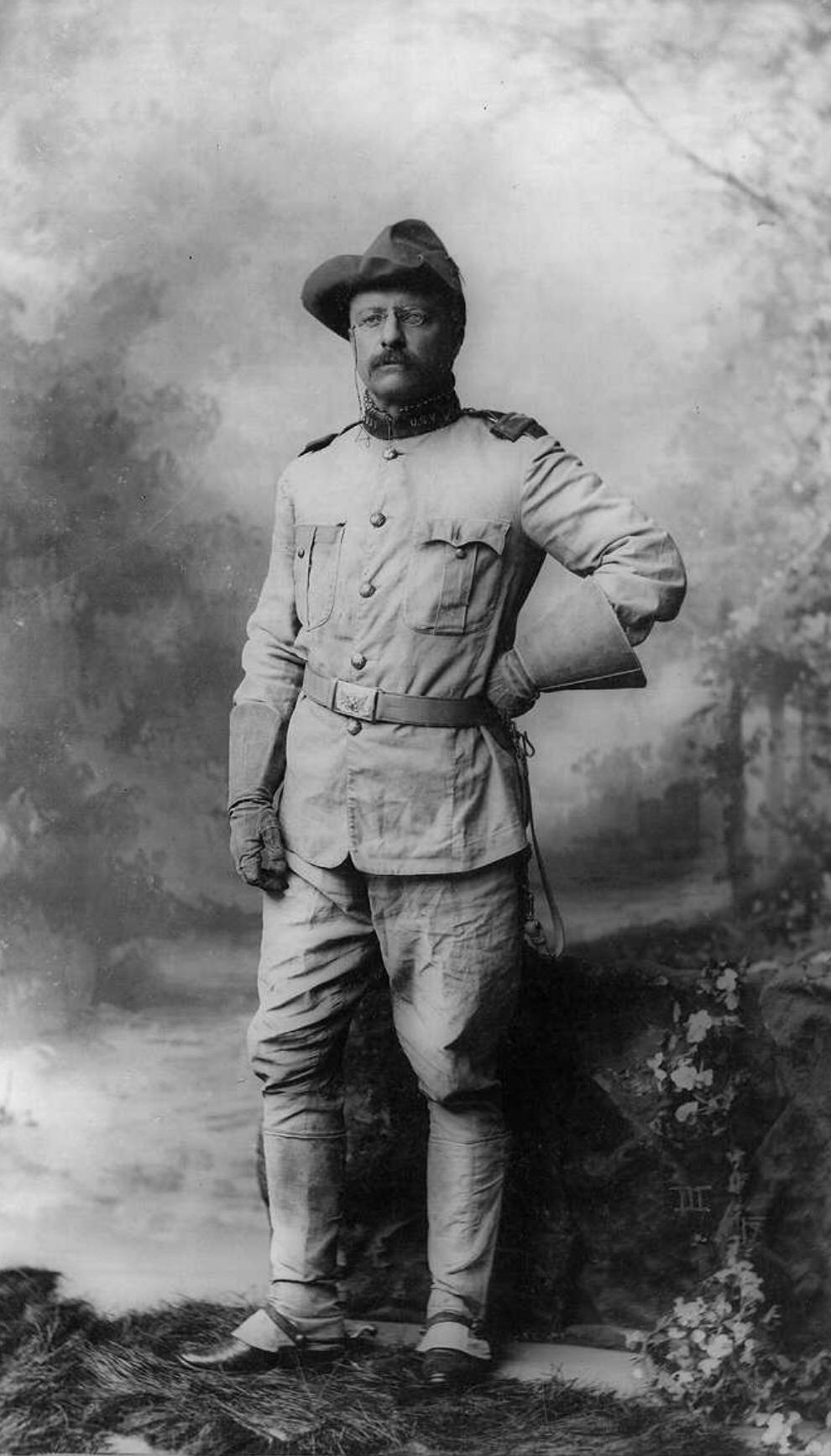 Perhaps a dapper uniform.