Smoky Quartz Distillery in Seabrook, NH just celebrated its one-year anniversary. So naturally they threw a party, released their new bourbon, and invited me down for a visit. All of those things are great ideas. I had been meaning to visit Smoky Quartz for several months, ever since one of the founders, Frank Kurland Jr., emailed me back when the snows were piling higher and higher. After winter rapidly changed to summer, he (thankfully) reminded me that I still hadn't been down, and sent along an invite for their first year anniversary party on Memorial Day weekend. The party also coincided with the release of their newest product, V5 bourbon, available only at the distillery (read our review here).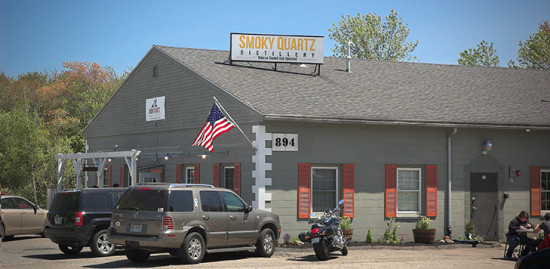 The distillery is located on Route 1 (Lafayette Road, if you must call it that), in Seabrook, NH, the border town to Salisbury, MA. At first I was taken aback at such incredulous thoughts; a distillery in Seabrook? How dare he suggest such things! I grew up two towns away, in North Hampton, and Seabrook attended the same high school. It's the home of several fireworks retailers, the local adult "bookstore", numerous tattoo parlours, and Seabrook Station Nuclear Power Plant. It's the Mos Eisley Spaceport of Seacoast New Hampshire. Could they really be making wonderful spirits there?

Happily, the rumors are true, and Smoky Quartz is doing just that. The Lady Friend and I ventured back to the 603 area code for some Papa Gino's lunch, tax-free/no bottle deposit shopping, a stop at the wonderland that is the NH State Liquor Store, and a visit to Smoky Quartz Distilling (SQD). The distillery is set back a bit from Rt 1, but it's right across the street from Leather & Lace, the aforementioned adult-themed store.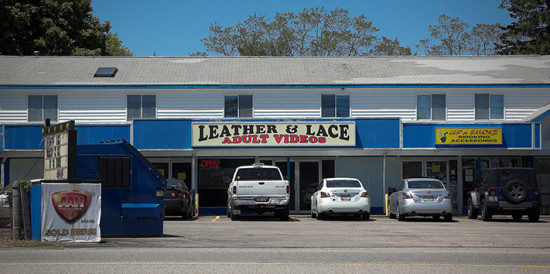 A recognizable landmark for locals, and many from out of state, I suspect.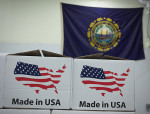 The foundation of SQD began in 2008 during an air raid in Iraq. Then on his third deployment, owner/founder Kevin Kurland flipped through a copy of the Wall Street Journal while under fire and read about the growing trends in craft brewing and distilling. After returning home, he gathered four other veterans as partners, took an intensive distilling workshop at Koval Distillery in Chicago, pooled savings and VA loans, and jumped in. Officially started in 2013, the distillery was a bare shell of a building in the beginning, and a year of construction followed to create a suitable production environment, with much help from family members. Drains were installed, floors poured, walls framed, and a ceiling knockout built for the height of the still column. Owner/Manager Kevin Kurland oversees the day-to-day operations, currently distilling three main products, a white whiskey, a white rum, and a vodka. Aged spirits are still, well, aging, and the run of bourbon is currently a limited-edition item. The emphasis at the distillery is twofold: the veteran heritage of the owners, and the domestic, ideally local, sourcing of materials from bottles and glassware to grain and casks. The Smoky Quartz name comes from the official state gem of New Hampshire, and is often found embedded in granite, the Granite State's official rock.




L to R: Barrels, bottles, bored Lady Friend, bottling station, mash tun, still, fermenters, gym, forklift, more bottles and barrels, and "The-Clearly-Related-String-Band."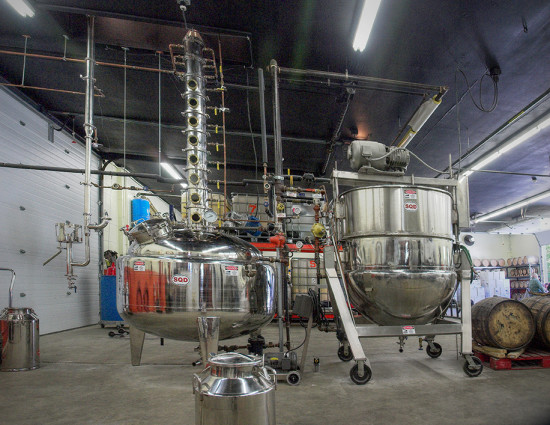 Frank Kurland Jr., Kevin's brother and co-owner, took some time away from his bourbon-glazed brisket preparation to give us a tour through the distillery. The mash tun is an ex-Navy cook kettle, built in Shippensport, PA in 1953, with some extensions fabricated on to hit a 300 gallon capacity. Grains, water, and yeast are cooked up and moved to IBC (intermediate bulk container) polyethylene fermenters to sit and let the yeast eat sugar and poop alcohol. In the winter, aquarium heaters are added to keep the yeastie beasties warm, happy, and fermenting (yeast has to be warm, but not TOO warm to thrive, a common issue in New England's bi-polar seasons). After fermenting to a low-alcohol (usually around 8-12%abv) the mash moves into the still, a 300 gallon stainless steel, steam jacketed affair with an eight plate column. The mash is heated, and since alcohol evaporates at a lower temperature than water, the alcohol vapor moves up the column leaving the water (and solids) behind. The plates in the column help purify the vapor at each step until reaching the top, where the alcohol cools, and condenses into liquid. Happy happy liquid.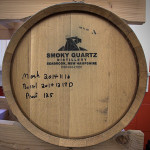 That's how they make it. Time to taste it. Although Frank Jr. gave us some samples of the rum and bourbon during our tour, we needed (NEEDED I SAY) to taste the whole lineup. The Lady Friend and I adjourned to the tasting room/retail store where distillery associate Jackson poured and enthusiastically discussed the spirits. Sidenote about Jackson: he visited the distillery last year, and was so taken by the experience that he basically started hanging around and helping out until they actually hired him. He is currently the only non-family member and non-veteran employee of the distillery. Well played, sir. Unrelated further information: through the magic of Teh Facebooks, I discovered that Jackson is married to a girl I know from high school. Because that is how New Hampshire works.




Granite Lightning Moonshine | $26.99 | 750ml | 100 proof
Made from 500 pounds of ground organic corn, this is an unaged (white) whiskey. Mash bill is 100% corn.
Nose: Musty, grain aroma. Not much heat. Corn sweet, slight fruity esters.
Taste: Mild syrup mouthfeel, smooth. Ends with a sticky corn sweetness. Warm start builds to a medium heat, but never harsh and hot. Delightful for a 100 proof unaged spirit.






Solid Granite Vodka | $26.99 | 750ml | 80 proof
Same 100% organic corn base as the moonshine, distilled 5-8 times for refinement.
Nose: Similar slight musty grain aroma without much heat. Clean, with a hint of sweetness.
Taste: Clean. Mild heat, not hot. Slight sticky corn sweetness. It's apparent that this is a corn spirit. Very nice, though a little flavorful for a vodka.






Granite Coast Rum | $25.95 | 750ml | 80 proof
A white rum distilled from Grade A (the first squeeze of sugarcane, on the opposite end of the scale from blackstrap) Louisiana molasses fermented with Champagne yeast.
Nose: Sugar. Floral and vanilla frosting. Very mild heat. One woman in the tasting described it as "butter-rum Lifesavers."
Taste: Sugar but with some heat in the middle, the warmest so far, but still not too hot. Slight dry yeasty finish, with sweet floral elements. Tasty.
We also tasted a version that was aged for two months on charred white oak staves. Similar qualities, but with the expected enhanced oaky vanilla aromas and flavors, and a sweeter finish.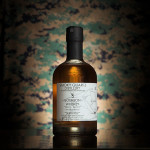 V5 Bourbon | $23.10 | 375ml | 90 proof
Read our full review here
100% organic corn mash bill (seeing a theme here?). Aged for seven months on white oak 5 gallon casks with #3 char.
Nose: Vanilla and cherry. Slightly dry, oaky aromas, and sweet without smoke or heat.
Taste: Sweet, but not overly so. Honey. Heat builds in the middle, gives way to dry vanilla oak, cherry fruit, and a slight smokiness. Nicely balance, a good drinker. Don't have to baby this one with tiny sips or added water, as the heat is more warm than hot.


Overall, I was impressed. What struck me most about all four spirits was the mild heat, and lack of burning hot booze you get from younger spirits. Usually, a spirit with some punch is mellowed a bit by aging, though here even the clear liquors were smooth and warm, none of that hot brashness. The distillers owe this to the simple mash bill: you can't really get more pure than one main ingredient (well, three if you add water and yeast). All of the grain spirits run a 100% corn mash, with the rum consisting of just Grade A molasses. In fact, Grade A is the good stuff. Historically blackstrap molasses was used to make rum because it wasn't much good for anything else. On the flip side, blackstrap will give you more complexity, as will a varied grain bill for the other spirits. Whiskey gains flavors from the addition of rye and barley to their mash bills. The SQD spirits may not be the most complex, but it's pleasing, rather than boring. They were all supremely drinkable and smooth, despite the proximity to a plutonium reactor.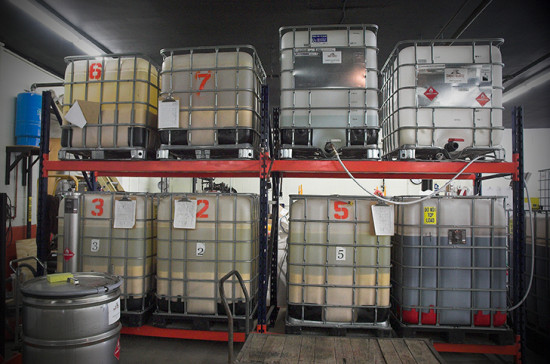 Fermenters, NH spring water, and molasses, all in IBC


Finishing up our tour, we poked around the retail space, with dark wood boarded walls and a variety of products. All products come with a 10% discount for veterans. The military themes are displayed in the tasting/retail space, with many medals, aircraft pictures (there was a B-25!), and this highly coveted WPA/FAP/New Deal style art of the planes that constantly fly over my parents' house.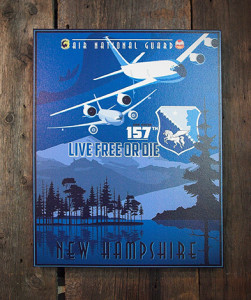 The NHANG 157th Air Refueling Wing fly KC-135R tankers out of Pease AFB "Pease ANG Base at Portsmouth International Airport at Pease International Tradeport"


Smoky Quartz Distillery is open to the public for tours and tastings, with hours listed on their webpage and Facebook. Granite Lightning Moonshine, Solid Granite Vodka, and Granite Coast Rum are available in NH State Liquor Stores, many MA stores thanks to Abacus Distributing, and at the distillery. V5 Bourbon is available at the distillery only, while it lasts. Look for the Squirrelfarts review of V5 bourbon, coming soon. Many thanks to Kevin, Frank, Jackson, and the SQD crew for having us. Keep the booze coming.