Fresh from our CBC visit, the Lady Friend and I were still in Soviet Cambridge, "where beer drinks YOU!" Our lunch beers nestled happily in our gizzards as we meandered back towards the Kendall/MIT Red Line but with one very important beer-centric detour: Meadhall.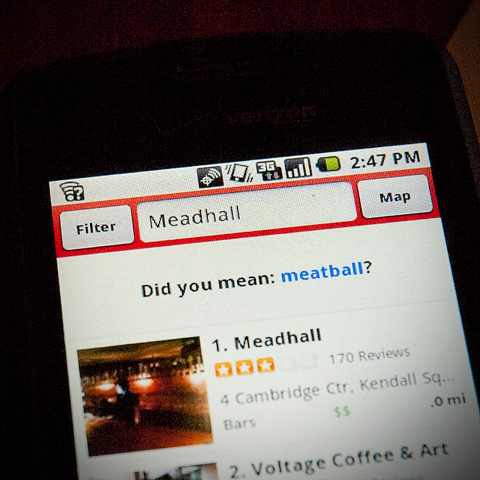 Close enough.


Meadhall is a relatively newish place to the Cambridge beer scene, opening in April of 2011. Their website looks like it'll be a nice clean design… when they finally get around to finishing it. Back in September, the Irish Lad had ventured out for a look, and had a less-than-ideal time of it, but at least the beer was impressive. So I had to see for myself. Impressive is not the correct word. This place is uberphantasmagorical. All you need is one number: 110. That's how many TAPS they have. Not bottles, taps. One hundred and ten draft beers. It's like the owners wanted a bar, but a bar that's bigger and better than all the other bars. "They have 20 taps? We'll have 50! No, 80! No, 100!!"



"Nah, make it 110. That's my high bowling score."




I just polluted my britches with delight.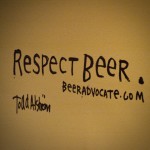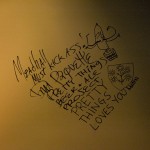 So yeah. 110 taps, plus 10 more upstairs in the leathery loungy area, which partially overlooks the bar below. On the way up the stairs you can see scribbled signatures from the likes of Todd Alström (Beer Advocate), Pretty Things, and Long Trail. Apparently since our visit, Beer Advocate brother Jason has also signed the wall.
They've got a revolving-door entrance, perhaps as some sort of cruel prank for the inebriated. When first entering, you find that the poured-concrete floor of the main room is dominated by the huge oval-shaped bar surrounding a lengthy expanse of tap handles. An enormous chalkboard mounted to the wall lists the available beers, and has to be about 20 feet wide. The second floor balcony overhangs the bar, leaving the main wall exposed with huge swatches of vertical window panes looking out onto Broadway. It's a cool space. I'd hate to see it crowded… all those people in the way would just detract from the oversized nature of the layout.




It was cold out so I didn't do a shot of the exterior. This will have to suffice.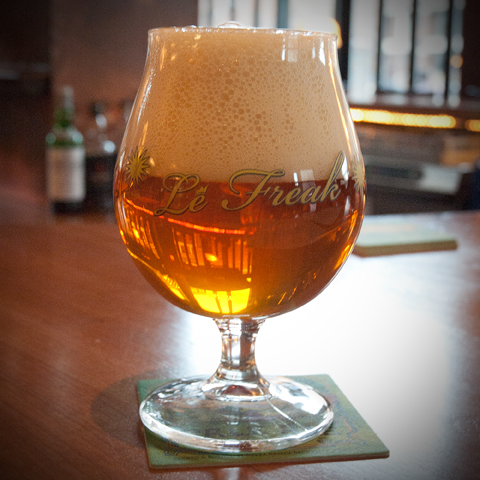 Naturally, the horror of reality in a place like this is trying to decide what the hell to drink. It's the opposite of the beer ennui I experience in liquor stores, where nothing jumps out at me. At Meadhall, I wanted one of everything. Happily, they divide the menu up by STYLE which is a fantastic way to organize it. At least, for someone who is knowledgeable about beer. I was in a hoppy (not happy) mood, which is my usual mood, so I went with a pour of the Green Flash Imperial IPA, clocking in at 9.4% abv. It nosed piney, with a savory-spruce sensation. A bit wet, with some skunky musk. This is where that cannabis-hop relationship becomes more apparent. The taste? Slightly syrup, as expected from a high abv dIPA. Savory, herbal hop, green and wet. A mint-like quality opens it up nicely.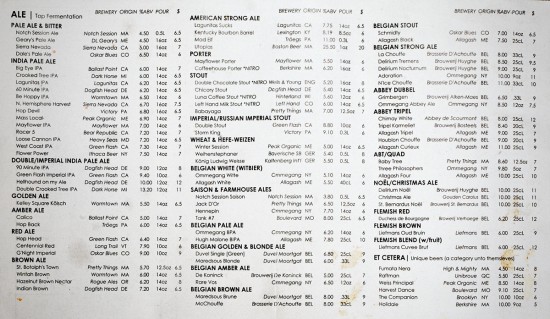 This is only one side of the beer menu.


The Lady Friend went with a Rogue Hazelnut Brown Nectar. When I wandered off to take some photos of the space, SOMEONE scrawled in my notebook that it "tastes like a fall beer should – nutty with a little sweetness. Like a pecan pie. Yum!" I guess she liked it. Or, whoever mysteriously chicken-scratched that in my notes. I had a taste and found it to be too nutty for me, but it is a hazelnut brown after all.
During all the beer drinking and covert notebook defacing, the older couple a few stools to our right provided the entertainment. A purple swathed woman was talking very animatedly, to the point of dancing out of her seat, while her male companion sat there, chin in hand watching tiredly. My guess was that he was feigning interest in her antics so that he could eventually poke her dried-up babymaker. I have no problem with that. What irked me was that she was drinking wine. *Sigh* We've been over this. You're at an establishment with OVER ONE HUNDRED BEER TAPS, and you're drinking wine. GO ANYWHERE ELSE. At least it wasn't Bud Light. Still, another small piece of my soul hacked a pitiful little cough on its way to an untimely demise.




If you look closely, you'll see wine glasses on the right side of the frame.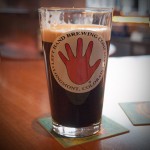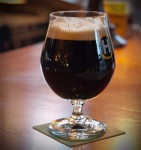 They did eventually earn my favor, in some small way. They had noticed me with the camera (it was hard to ignore as I was doing panoramic shots from my bar stool) and asked if I would take their picture. Apparently, they were friends, and the woman wanted a picture of them to give to a friend of HERS, who she was trying to set up with this guy. Actually, she said that she wanted him to marry her. Women. They never give up. So, I snapped the shot, and in return, they bought me a beer. Yes, as a professional photographer, I am generally more than happy to work for beer. I went with a Left Hand Milk Stout, a tasty beverage for a winter day. The Lady Friend had already started on her Luna Coffee Stout which tasted very much like coffee, and not so much a stout.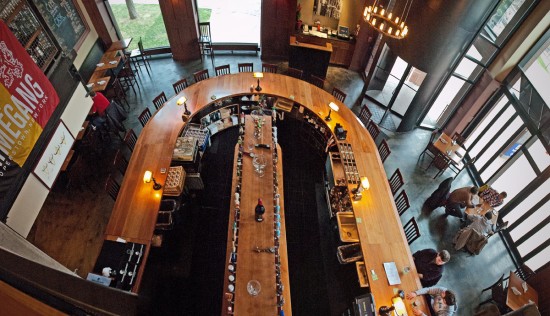 The view from above.


While the Irish Lad had to struggle to get a food order to his liking, we didn't bother to look at the menu with solids on it. Being Cambridge, I imagine it has things like "vegan veal chops," "dairy-free iced milk wafers," and "free-range organic dolphin-safe tofu curds" on it. The dining area seems ample, so I imagine the Cambrigonians find something worth ingesting.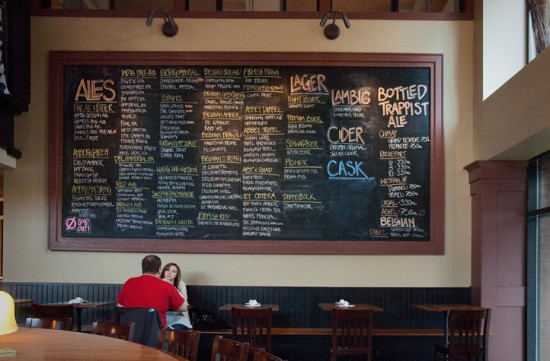 They'll see everything… they'll see the Big Board!


So, we finished our beers and ventured back into the Siberian cold. It was all too fitting that the Kendall T stop displayed an American flag over the stairs, as if to say "Freedom: This way!" We had survived our ordeal in the bleak empire across the river. America beckoned. Time to go home.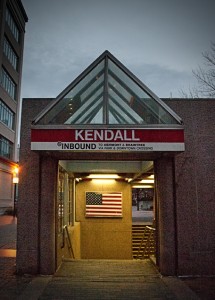 Do svidaniya, Comrades. Thanks for the beer.