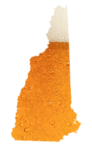 So the Lady Friend and I took a day trip up to our home state of Moo Hampsha for some good ol' Granite State boozing. This is Part I of the adventure. For those who may have missed it, there's a handy map on my White Birch Brewing post that shows why NH is the best state ever, besieged on all sides by other scary New England states (and a Commonwealth).
Drink Free or Die: Sobriety is the Worst of Evils.




Note: This article contains several factual updates from the original post following correspondence with JT, the Smuttynose Minister of Propaganda.




Someday I'm going to publish a book of all these wonderfully sexy brewery exterior shots.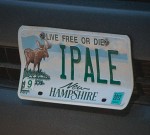 Our first stop of the day was Smuttynose Brewing Company in Portsmouth, NH. They're located (like many breweries) in an industrial park, off of Route 1, though if you grew up in the area (as I did), you can sneak around the back way and avoid all the traffic lights. The downfall of Smutty is that their Saturday tour starts at 11am, which is great if you live in Hampton; not so great from Boston. [UPDATE: They do also have a 5:30p Friday tour, and have just added a 1p Saturday tour.] With some spirited driving on my part, we made it just in time, though it was about 20 degrees colder than Boston, and there were patches of ice still in the parking lot. Stupid frozen NH. Thankfully we got to warm up pretty quickly as Smutty starts the tour with beer samples, as any good brewery will do. They also pointed out that we were penned in by the incredibly secure "defined drinking area," as NH state law requires that we be caged to drink the beers. We donned safety glasses prior to wandering through the production floor, though this is only the second brewery I can recall that requires eye protection (Allagash was the other).




You'll beer your eye out.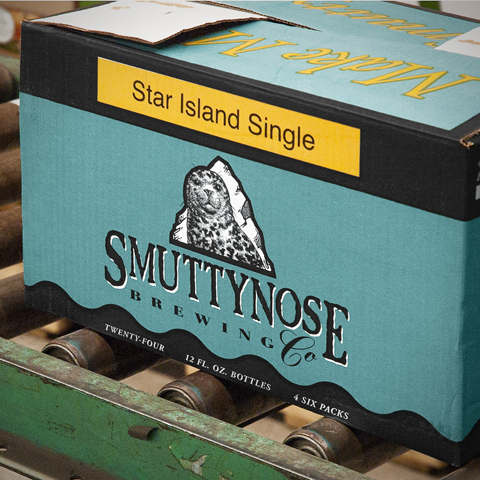 First off: a little history. Smuttynose is one of the earlier microbreweries (though no longer a microbrewery) in the Seacoast area, and is named for Smuttynose Island, part of the Isles of Shoals where a couple people got axed. Literally. They were killed with an ax (or hatchet… depends who you ask). Anyway, it's a cool piece of local history, and just sounds like a cool brewery name. Their harbor seal logo ties in as many seals hang out on the Isles of Shoals and along the NH coastline. Apparently the mascot seal on the logo is named "Shmarmy." I doubt I spelled that correctly. But they like it, saying that "it's a weird name and we like weird things." Cool.
Smuttynose and another local brewpub, Portsmouth Brewery (we'll get to that later), are kind of mired in shared history, as Smutty's beers are offered on tap at PortsBrew, and I was never sure if they were owned by the same person or what the deal was. It's somewhat confusing, so here's the gist: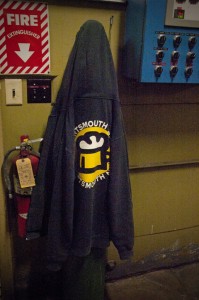 – Peter and Janet Egelston (brother and sister) start the Northampton Brewery (MA) in 1987 along with another couple, the Metzgers.
– In 1991, the Egelstons and Metzgers start the Portsmouth Brewery in downtown Portsmouth, NH's first brewpub.
– The Egelstons buy out the Metzgers in both Portsmouth and Northampton in 1992.
– In December of 1993, Peter Egelston buys some assets of the former Frank Jones Brewing Company (more on that one later as well), and uses it to start Smuttynose in January of 1994.
– Finally in 2000, Peter and Janet trade off their partnerships: Peter takes over the Portsmouth Brewery, and keeps Smuttynose, while Janet becomes sole owner of Northampton Brewery.
So basically, PortsBrew and Smutty are owned by the same guy, but brew different beers. As a brewpub, PortsBrew doesn't really bottle/distribute, whereas Smutty is a full-fledged brewery distributed in 19 states. All this info was on the tour, but it's spelled out much clearer on their website's FAQ section. Sometimes it's hard to pay attention, take notes, shoot pictures, and drink a beer all at the same time. Sometimes, I even have to put the beer down. See what I do for you people?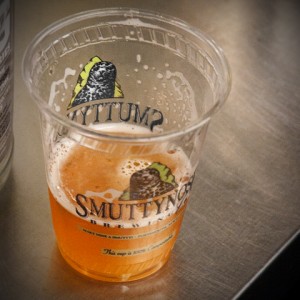 I'm a saint.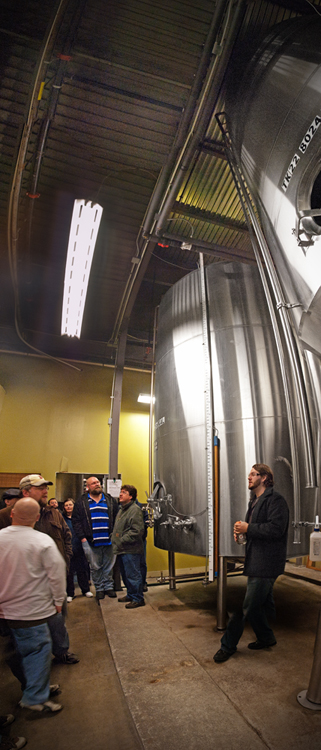 So, the usual kind of tour. Blah blah blah, beer beer beer. It was a bit livelier than some, and the tour guides were quite amusing. Here's some of the noteworthy stuff. Their year-round grain bills consist mainly of two-row malted barley, in amounts ranging from 80% to as much as 98%. The remaining portion is made up of a heavy roast chocolate malt, used in the darker beers, such as Old Brown Dog. There are three main sections to their facility: the brewhouse, the cellar, and the bottling line/warehouse. Beers are brewed in the brewhouse, fermented and conditioned in the cellar (which is not actually in a cellar), and then bottled and packed for distribution. They are force-carbonating their beers with a device [UPDATE: Called an inline pin-point carbonator, though they refer to it simply as "the carbonator."] that "looks like a piece of Cold War weaponry." All of their beers are unfiltered (the clarity comes from the use of a brite tank, which allows yeasts and sediments to settle before bottling). They do roughly 38,000 barrels a year in production, a third of which is kegged. The flagship beer by far is the Smuttynose IPA (also called FinestKind, which is in small type at the bottom of the label) accounting for a whopping 42% of their sales. The big sellers behind the IPA are the Old Brown Dog and the seasonal Pumpkin, each of which hold about 9% of total sales. There are 38 employees, and yes, they each get one free case of beer, per week.


Currently, the Heritage Ave building is at maximum capacity, and the big news around Smutty is that they're finally moving. They've been looking for a new spot for quite some time, as chronicled on their blog, but the new destination is down Towle Farm Road in Hampton, NH. They've had to move a farm house and two carriage houses off of their foundations (though the barn stayed put) to make everything fit. Quite a project, but now Smutty is going to REALLY start cranking. Their 2011 capacity was just shy of 38,000 barrels, and the addition of four new 200bbl fermenters, and a 200bbl brite tank will up production by a whopping 10,000 bbls in 2012. A new facility included a visitor's center and restaurant on-site at a possible Route 1 location in Portsmouth was unfortunately squashed by Portsmouth zoning laws. The new $16 million planned facility in Hampton includes a 95-seat restaurant, visitor center, administration offices and 42,000 sq ft brewery. Good to know they've finally landed after being screwed by Portsmouth politics, abandoning plans for revamping old breweries, and walking away from a doomed Newmarket project.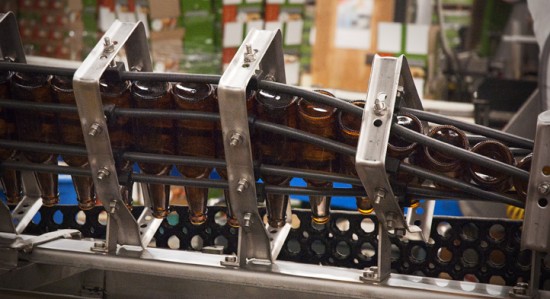 Just keep them bottles a-comin'.


We finished the tour back where we started, in front of the taps in the strictly defined "drinking area" and continued to slake our thirst after the long, dry 30 minute excursion. Here's what was on tap: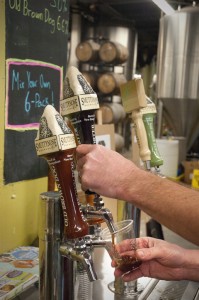 Common Man Ale Um. An ale.
5% abv. I had never heard of this one before.
Nose: Light barley malt. Slight hint of citrus.
Taste: Light and easy. Mild cereal taste. Crisp and refreshing.
Woodward Ale A hoppy Pale Ale with orange peel.
4.7% abv. Didn't know about this one either. It's contract brewed for the Woodward Hotel in Boston. Neat!
Nose: Slight sweet orange aroma, with a malty back.
Taste: Sharper than the Common Man Ale. Certainly an orange flavor on top, with a dry, hoppy bitterness.
Old Brown Dog Brown Ale
6.6% abv. Now we're talking. A Smutty classic. The dog on the label is Olive, brewery owner Peter Egelston's dog.
Nose: Roasty toasty. Slight roast bitter, but smells delicious.
Taste: A roast bitter start, but then malty sweet with some brown sugar. Yum.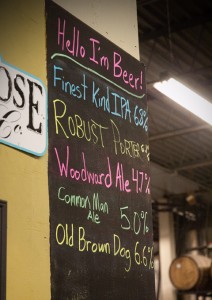 Robust Porter Yup. It's a porter.
5.7% abv. Peter's partner, Joanne, is the art director for the beer labels, and designed the old-timey strongman label. Bully!
Nose: Roasted, slight coffee bitter and some malty sweetness.
Taste: Bitter roast with a slight malt sweetness. It certainly is robust. TASTY. Om nom nom.
Smuttynose IPA aka FinestKind India Pale Ale
6.8% abv. A great IPA. One of the Irish Lad's favorites. Magnum and Simcoe hops with a Centennial dry hop.
The two old guys on the label, Cy and Paul, responded to a call for "two old geezers for a beer label." Cy has since died, but Paul is still kicking. He had a heart attack three days before the last Red Hook Beerfest, and was pissed that he couldn't get out of the hospital to attend.
Nose: Savory and dank.
Taste: Sharp bitter. Crisp with some resin. A slight meaty/savory grease underneath. An excellent IPA.


I snagged a pint glass for my too-large-already collection, and exchanged info with the Smutty guys. As a bonus with the tour, everyone gets a coupon for a free Smutty pint at the Portsmouth Brewery. Total score, since we were already planning to visit PortsBrew later in the afternoon. Still a couple stops to make before that, however, including a dual-coast brewery, and a legendary chunk of brewing history. Stay tuned.




Make mine a Smutty.