Labor Day Weekend. A chance to get away from New England for a bit and continue the drinking adventures a bit farther from home. Due to the Lady Friend's small cache of available vacation time, we decided to take advantage of Monday's holiday and skedaddle. But where to?




Syracuse! Tha 'Cuse. The Salt City. Not making that up.


Somewhere in my various online readings, I had seen something about a couple breweries around the Syracuse, NY area. My dad's family is from the area, and Syracuse University is where I spent four, bitterly cold, years at college. So I can say that I have some familiarity with the area. SU is where I learned to drink, but Beast Ice was the standard for freshman year, and I was up to terribly mixed Manhattans and pitchers of Yuengling by senior year. Craft beer never really entered into the equation.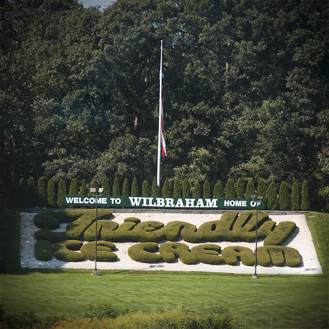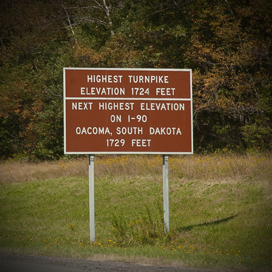 This trip was a bit more focused. There are a couple breweries scattered throughout Central New York, but only a few places I was interested it (no, not you, Genny.) The Finger Lakes region is also big wine country, so that was the compromise for the Lady Friend. From Boston, the trip is a straight shot: get on the one road that goes to 'Cuse, I-90, the MassPike in MA and Dewey Thruway in NY.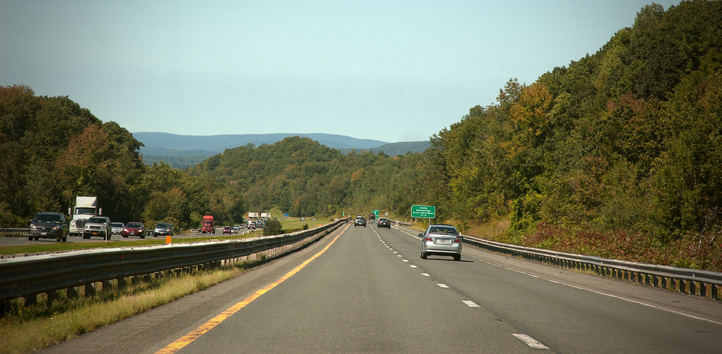 It looks like this for about 3 hours.
It looks like this for the other 2 hours.


'Cuse is one of the cloudiest cities in the country, and the constantly lurking cloud cover can be seen when approaching from about 20 miles away. It's also terribly humid, and has some of the snowiest winters of any major US city, because of a large amount of lake effect. The snowiest month EVER was in Jan of 2004 (I was there) with 78″ of snow in 31 days. Yeah. Hence the name "The Salt City;" it's needed for the roads. The summers are hot and humid, fall lasts for about 20 minutes, and then it gets cloudy and starts snowing from about October to April. When we rolled into town, it was about 85°, hazy, with humidity somewhere in the neighborhood of 247%.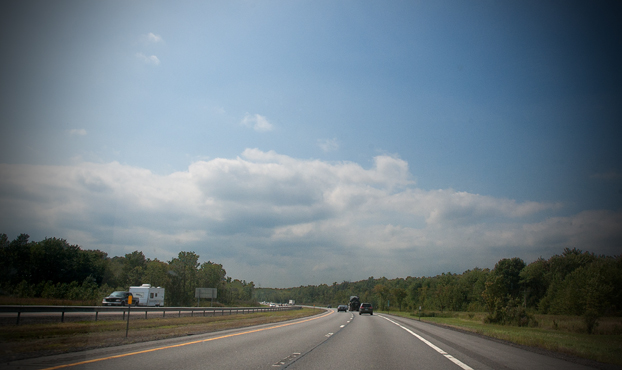 23 miles to go. The cloud looms ahead.
It's always winter and never Christmas.


We parked over by my old apartment (whatup 319 Euclid!) and wandered around the campus, including the Carrier Dome, the largest domed (college) stadium in the country. I should know; I had to walk around it every day freshman year. You turn the corner and it becomes a wind tunnel. Fun in a tropical climate like February in Central New York State.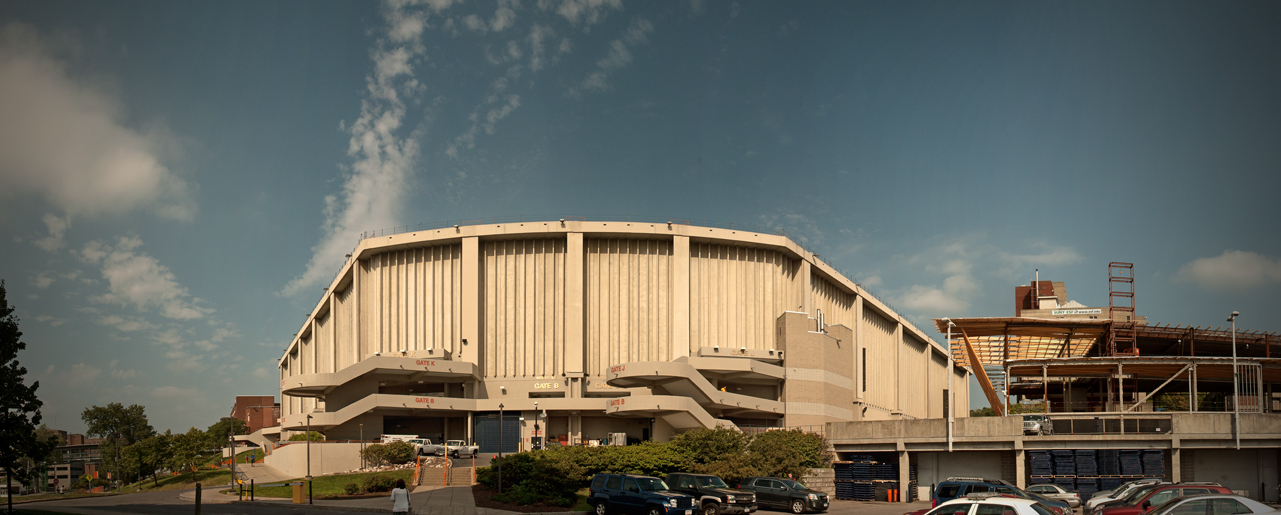 A pain every resident of Lawrinson and Sadler knows all too well.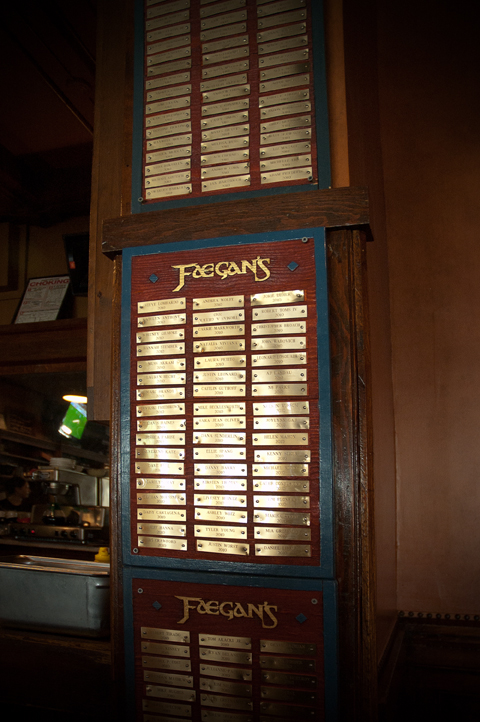 Following the campus tour, it was time for a drink. We walked down Marshall street and over to Faegan's on South Crouse. I had been here many times as an undergrad, and they were a "classier" bar, unlike than some of the others on M Street. (oh wait… Konrad's is closed? Shocking!) They were notable for having a list of beers which got your name on a plaque if you finished them all. Don't look for my name; it's not there. I spent more time at Chuck's. For former alum: yes, Chuck's is still there. Harry's is also alive. Maggie's, Konrads and Darwin's are gone.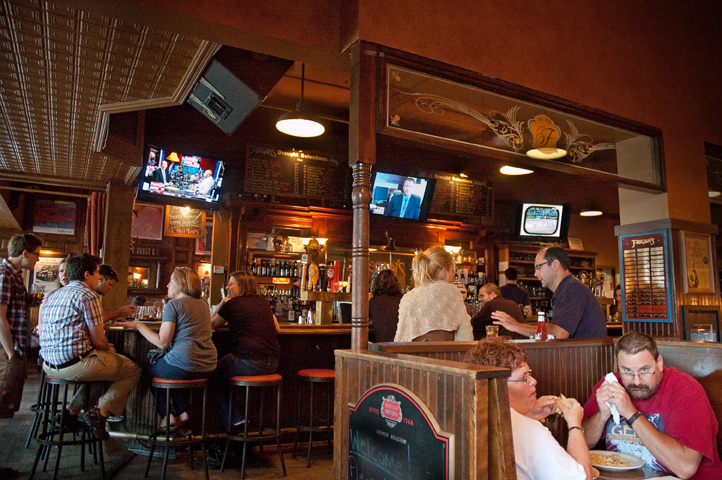 Anyway, I'm a tad more grown up now, and can appreciate a good craft beer list (if only I knew then). Looking at it through the eyes of a beer geek, it's a pretty good list. 40 craft beers on draft (ok, Labatt, Bud Light, and Heineken are on there too) and nothing over $5 (well, Hoegaarden was $6, and a 7oz pour of Lindemann's Framboise is $7, but the rest top out at $4.75.) Compared to the 99 bottle list I'm in the process of working through at my local brewhouse, these 40 offerings seem easy. It's also getting to the point where I'll look at a list and struggle to find something I've never had before.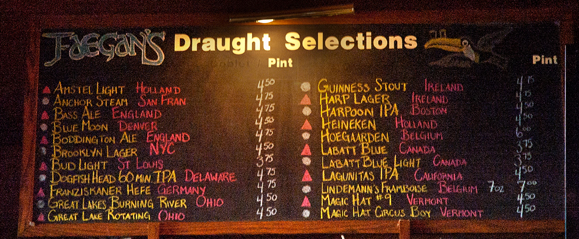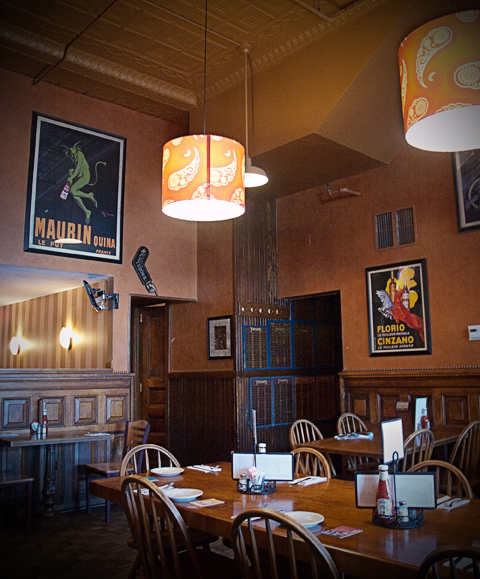 There were three from local Middle Ages Brewing, but we were going for a tasting there the next day, and I started with a Southern Tier IPA. I can't recall if I've had their "normal" IPA before (UnEarthly, their double IPA is fantaaaaaastic) and certainly not on draft. Lady Friend had a Great Lakes Burning River (pale ale) and an Ommegang Hennepin. We had considered stopping by Ommegang in Cooperstown, but they only make Belgians, and I wasn't too excited about that. My second was a tried and true Dogfish Head 60 Minute IPA for $4.75. Whiskey Tango Foxtrot.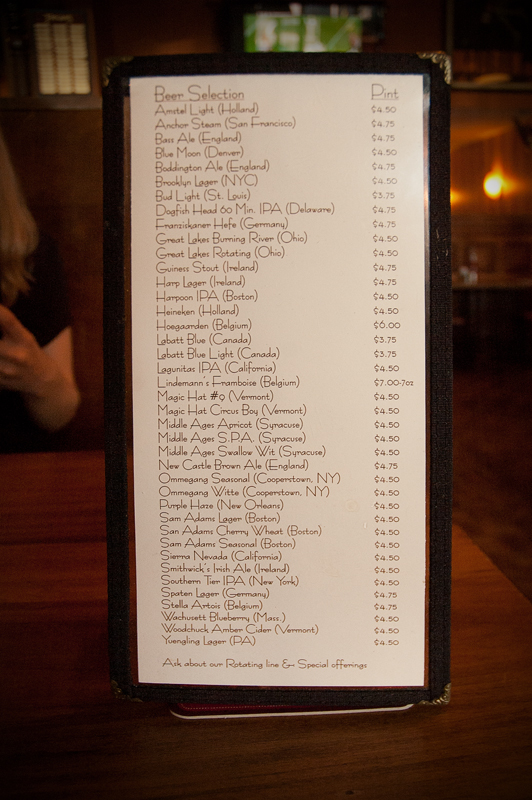 Click to embiggen.
Seriously. Out of 40 drafts, only two are over $4.75.
Maybe I'll move back.
Um, yeah, no, I won't.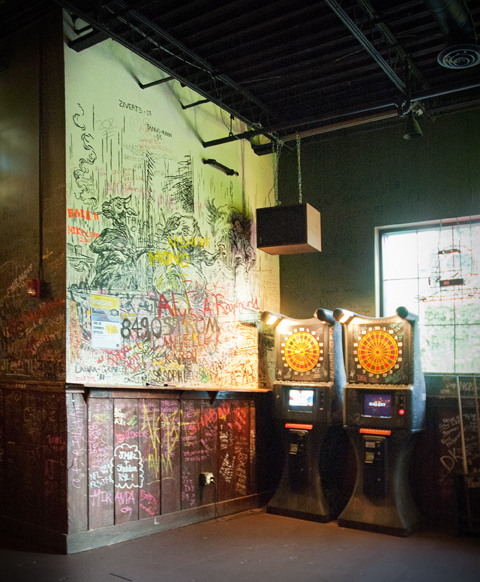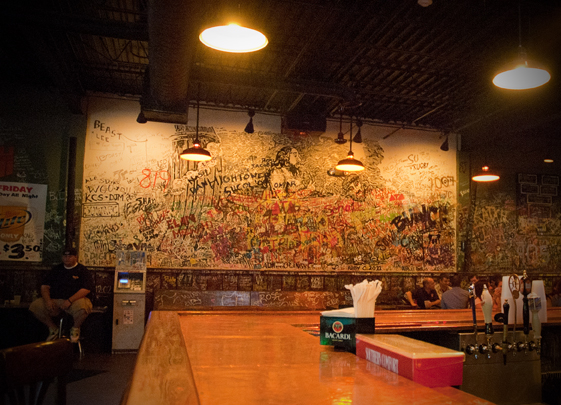 Post lunching and cheap beers, we investigated the demise of Darwin's (one of my previous hangouts; it's now an Indian restaurant) and strolled down the alley to Chuck's. As near as I can piece together, years ago, there was a club-type place in the same location, and the original Chuck's was downstairs. Chuck's reopened my senior year in the upstairs spot it is now,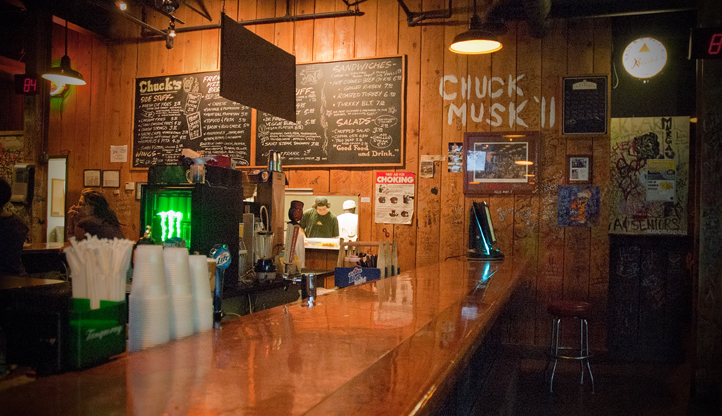 with some Alice-In-Wonderland-inspired murals on the walls, which were soon overrun with student's names and other graffiti. It's a dive, but in a good way. A student bar, with cheap pitchers and FOOD, which was key on marathon drinking nights. We were there for a couple pitchers (in bars, time is measured in drinks, not minutes), and yet the place was surprisingly quiet for a Friday (NY bars are allowed to have Happy Hour specials, and usually do, especially on Fridays, unlike stupid Massachusetts where it's banned.)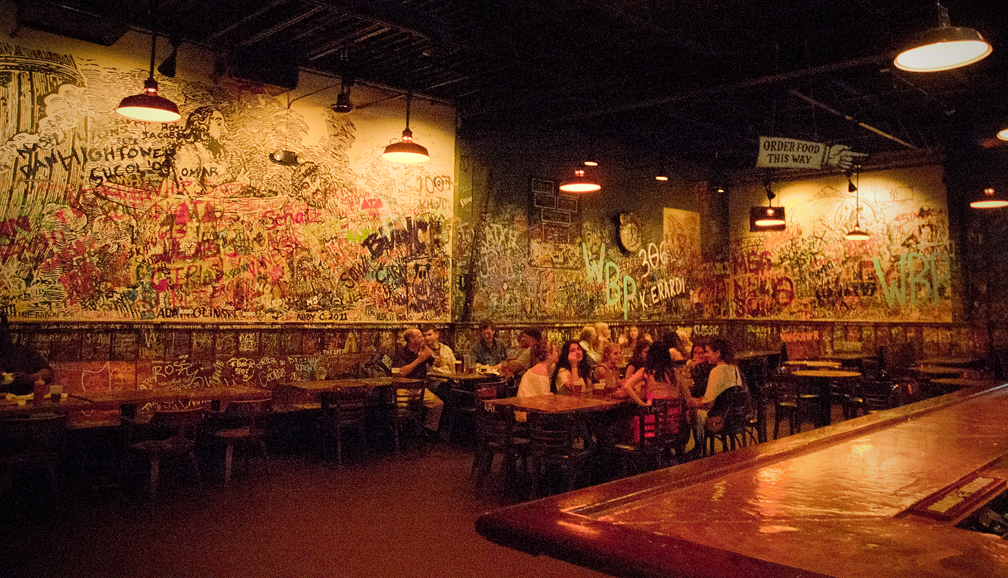 Years of graffiti. I'm sure some of my scrawls are in there SOMEwhere.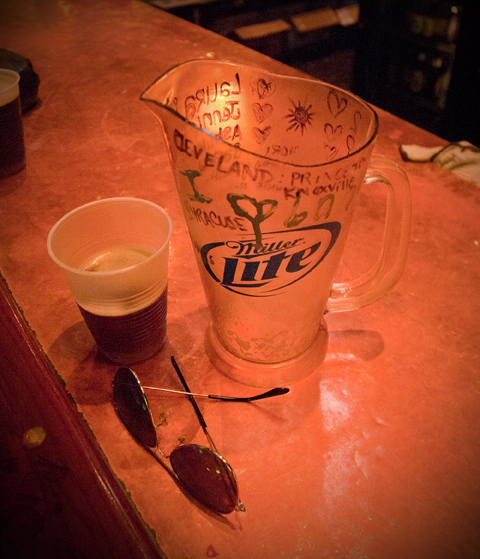 We started with a pitcher of Yuengling, a lager from Pennsylvania that is quite popular, and yet, still unavailable in MA. I'm not sure if they don't want to distribute that far, or have run into problems from the state Commonwealth of MA, but it'd be nice to see it in Boston someday. Yeungling (say "ying-ling") claims to be the oldest brewery in the country, and is one of the largest, just behind the Boston Beer Co. Sam Adams juggernaut. The RockBottom Gang sampled about several thousand of their beers during our senior year at SU. One of the goals of the 'CuseQuest was to procure and transport some Yeungling back to Boston, but enjoying a pitcher of it at Chuck's for only $5.50 was a good start. Yes, Massachusetts, other states will serve pitchers at a discounted price. Take note. There was a Friday special for a Miller Lite pitcher for $3.50. Mother trucker. In Quincy, I recall pitchers of Bud Light selling for around $12 at The Stadium. Another tip: in NY, you can buy your own pitcher. MA will not serve it to less than two people. UGH. I should have bought a pitcher for myself just out of principle.


So the Lady Friend and I had our delicious and refreshing Yeungling pitcher in celebration of not being in Mass. She wanted another, and chose Sam Adams Octoberfest of all things. Maybe she was homesick. I dunno. Since I was driving us to my uncle's house, where we were staying, she took care of most of it, and was slightly in her cups when he called. We strolled back through campus, and drove over to Manlius and a delicious dinner of pasta and fresh bread, with Pastabilities' tasty zesty sauce. Time for bed. Beer day awaited.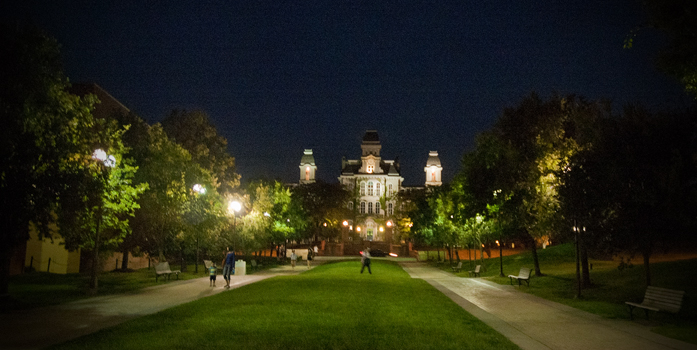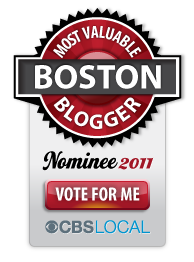 Ok. Voting for "Most Valuable Blogger" is open until Sept. 9, so you have the rest of the week to do the right thing.
Be. A man.
Voting for me puts hair on your chest.
Just like drinking whiskey.