So it's come to this. A wine post. Yikes. I'll down a beer, savor a cocktail and wax poetic on the magical properties of a good whiskey, but when it comes to wine… that's my exit on the highway of booze. However, Lady Friend is a big fan, and chose red zinfandel (I'm told it's way different than white zin) as her drink of choice. Well, that and lousy mixto/sour mix margaritas, until I showed her what blue agave and fresh lime juice could do. So, on our southerly trip to Just Beer in Westport, MA, we made a visit to the nearby (seriously, less than a mile from the Just Beer brewery) Westport Rivers Vineyard & Winery.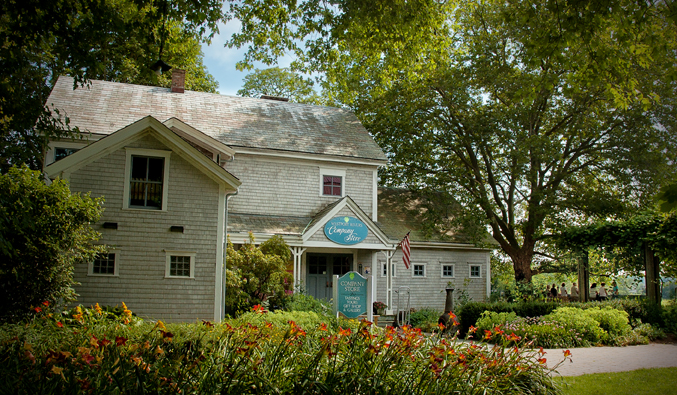 Y'all got any purple drank here?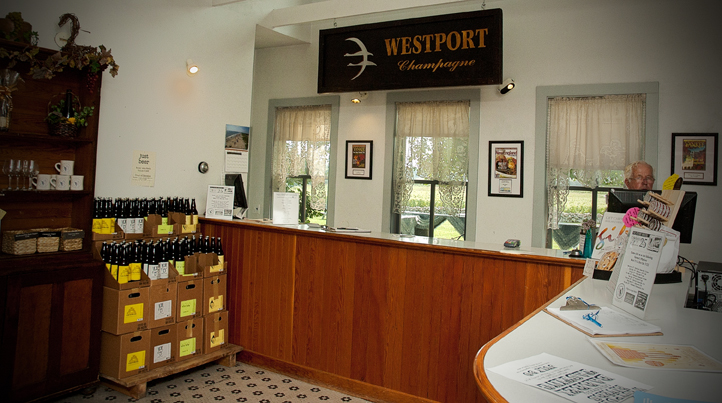 From what we gathered, there were tours and tastings available for $10, including a souvenir wine glass. Lady Friend already has way too many memento wine glasses, hates clutter, and didn't care to acquire another. We sidled up to the end of the tasting bar, and I'm not sure if we snuck past a bouncer or what, but our tasting was free. Perhaps they hit you with the fee if you take the tour, which we skipped. Anyway, we were about to dive into the tasting when I looked down the bar and saw a familiar face.



EyeDoc.
Because she's an eye doctor.
I forget if she's an optometrist/ ophthalmologist,
and she'll get growly if I choose the wrong one.


EyeDoc is a mutual friend of mine and Wifey's (went to college with Wifey) and was doing a tasting with two of her friends. It was the birthday of one of them, and they were taking various winey tours around the area. Introductions were made all 'round, but the sparkling was getting warm and flat, so it was back to the booze.


Westport Rivers makes several sparkling wines, and we started with those. I actually tend to like sparkling/ Champange wines, so that wasn't too difficult. From there we moved onto several whites, and a syrupy dessert wine. Thoughts:




– 2000 Blanc de Blancs (sparkling)
100% Chardonnay
Nose: Pears. Fruit.
Taste: Sweet syrupy, but cut short with dryness. Yum.
– 2005 Westport Brut RJR (sparkling)
75% Pinot Noir & Pinot Meunier, 25% Chardonnay
Nose: Grape. (seriously, like Welch's grape juice)
Taste: Oakey and syrupy. Grapey finish.
– 2009 Chardonnay
Nose: Yeasty, like a Belgian beer. Slight pils skunk; wet paper towel, rubber.
Taste: Sour and sticky. Coats the mouth. Gross. Has a sweet finish, which tastes delicious compared to the rest of the mouthful. Ew.
– 2010 Pinot Noir Rosé
Nose: Slight berry fruit, a hint of raspberry.
Taste: Brief sour start, a touch of vinegar. Sweet berry finish.
– 2009 Riesling
Nose: Sunblock. Yup.
Taste: Slight syrup. Tasty, and a bit citrusy.
– Pineau de Pinot (dessert wine)
Nose: Communion wine. Vermouth. Brandy. Aromatic.
Taste: Thick, syrupy. Imperial stout minus the roasted flavor. Mouth-coating. Wow.


After the tasting, we wandered outside to do a pic for EyeDoc and to poke around the grounds. Lady Friend had made a point to ask if all the grapes are grown on the premises. Apparently, they are.




Can I get a beer?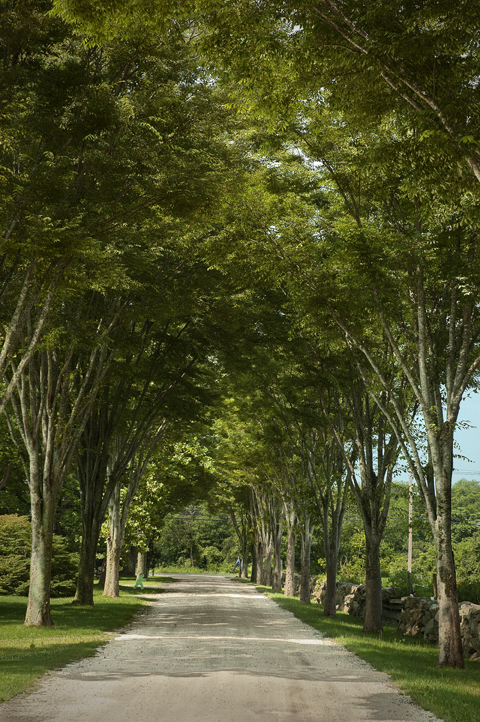 My impression of the place is that it's a New England winery desperately trying to LOOK like a winery. The dog and pony show of vineyards, tractors, vine-covered walkways and Saab-driving women in their late 40s who shop at Talbots. It's faux-quaint. Their cheapest wine is $16/bottle, which is just a bit much for wine that wasn't great. (They also sell the Just Beer bombers for about $4, which, while not an outrageous price for a bomber, is $1.50 more than what we paid less than a mile away.) I'm sure it's a popular location for Cape visitors, but it just seemed like they were trying a bit too hard. This is, of course, in contrast with the brewery we had just come from, which had the impression of being very laid-back, honest, and more concerned with substance over style.