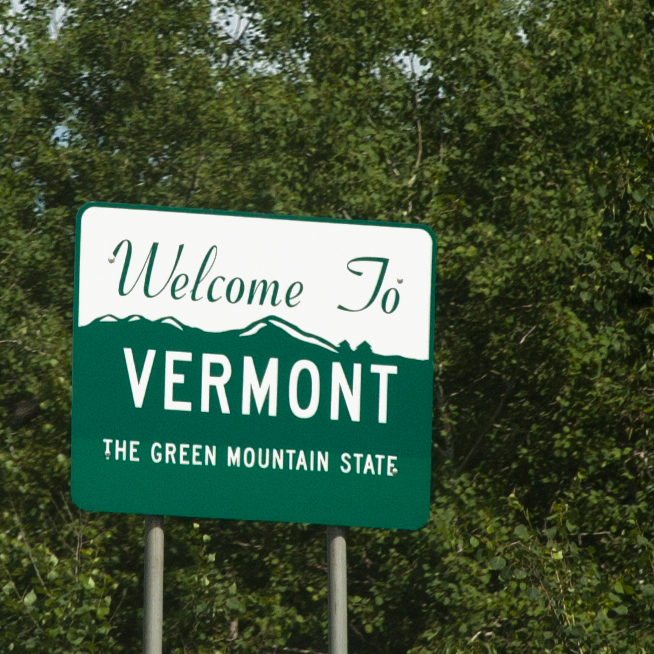 I had been thinking of a quick blast up to Canada for some time for the specific purpose of acquiring a certain whisky, until Lady Friend came along. Between the two of us, we decided to expand it to a tour of several Vermont breweries, and a night in Montreal. After several various planning changes, we had a decent itinerary worked out, and went on the long 4th of July weekend.
We sauntered up I93 from Boston, hopped over the border into New Hampshire (Live Free or Die), banged a left onto I89 at Concord (Cahnkid), and bade farewell to traffic, tolls, and, well, people. NH has the White Mountains, but they get moldy in VT and become the Green Mountains. Ah, Vermont. New Hampshire's upside-down sister, 69-ing since 1791. Land of cows, trees, and… I can't think of anything else.



This is what Vermont looks like.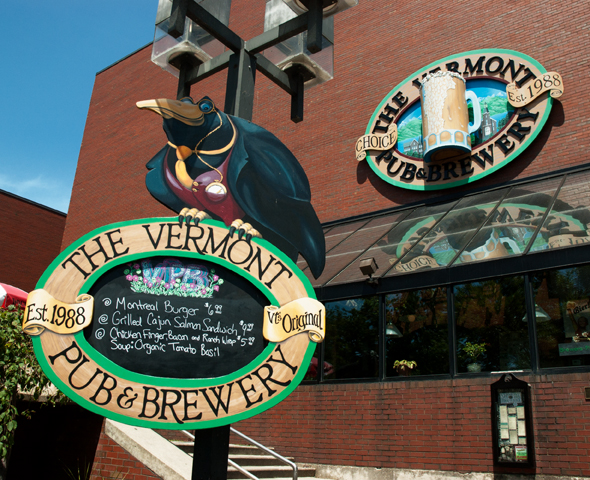 It's about 215 miles to Burlington from Boston, and we got there around 11am. Burlington has a couple of breweries, and a number of brewpubs, so the Vermont Pub and Brewery brewpub was our first stop. They had 10 craft beers available, and you could order a 3oz sample for $1, four for $4, or a flight of six for $6.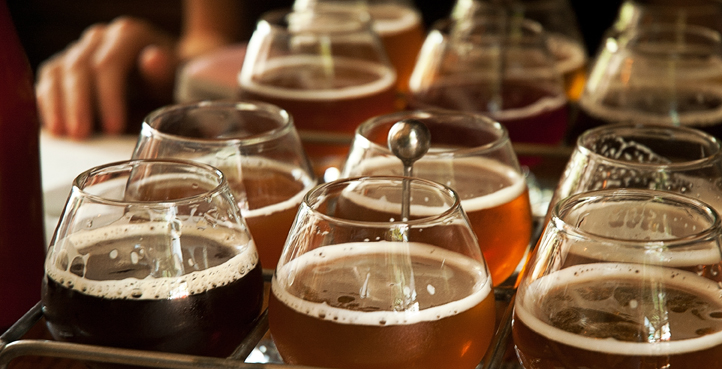 We went with six.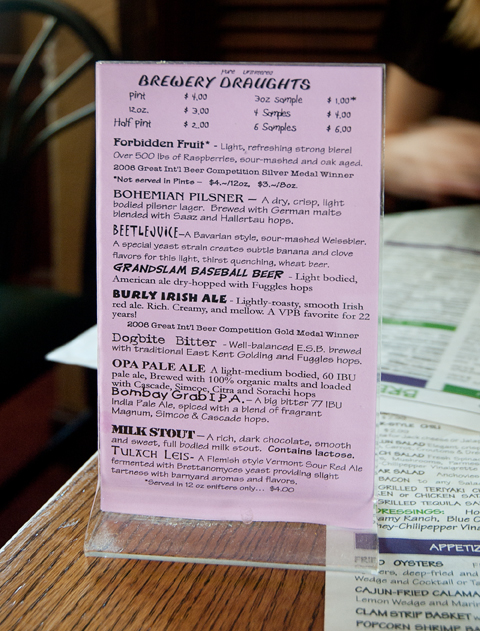 Out of the ten beers, you could choose which six you wanted, or have the bartender choose for you. Lady Friend left it up to fate but I deliberately chose my targets, knowing I didn't want to bother with any wheat beers or popsicle-flavored brews. I went with the Bohemian Pilsner, Grandslam Baseball Beer (American Ale), Burly Irish Ale (Red), Dogbite Bitter (ESB), Opa Pale Ale, and Bombay Grab IPA. Least favorite was the pilsner, since I'm not particularly a fan, and winner was the Grandslam American Ale. The IPA just didn't have enough punch to win me over, but the AAle was delicious.
Lady Friend's flight skipped the IPA, pale ale and ESB, and got the Forbidden Fruit (raspberry flavored), Beetlejuice (Weissbier) and Tulach Leis, which was a Brettanomyces-yeasted sour red ale. Yikes. She liked all three, but wishes she hadn't started with the sour. Neither of us had the Milk Stout, which was a shame, since we both tasted all of the beers between us, and it would have been nice to hit the entire menu. I found the raspberry too fruity (I call it chick beer), the Weissbier acceptable (though I'm not a fan… what makes it taste like banana?) and the sour was a whole other category. Think vinegar. She'll drink that but won't eat a pickle. Irish Lad is making headway into the sour beer world, but it is a voyage he will partake alone. I'm not following him down that rabbit hole.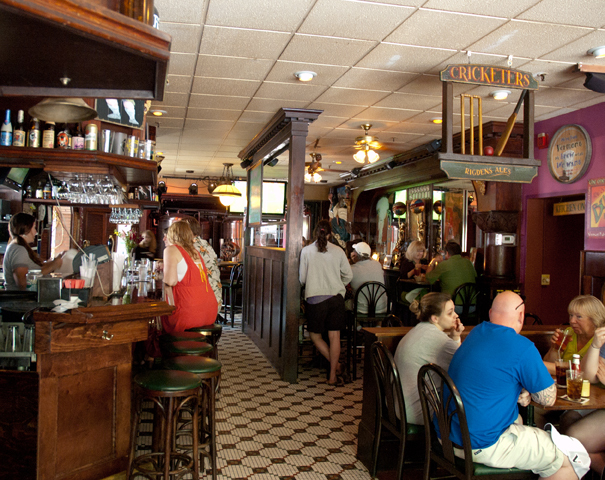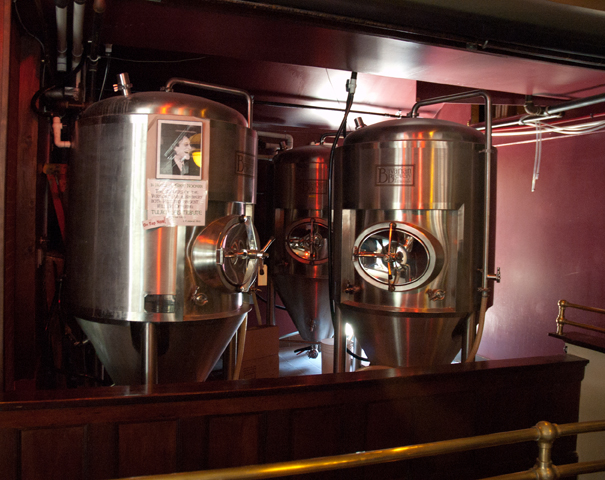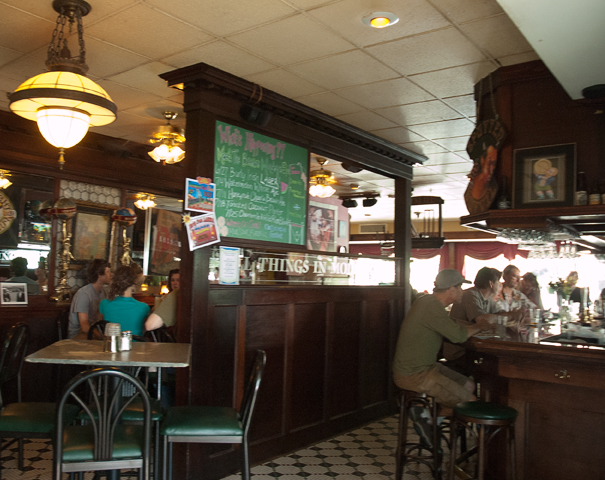 Overall, the experience was a pleasant one. The food was as it should be: good, solid, pub style fare, but with a long and varied menu that should please just about everyone. Good prices, good beer. Didn't have anything that blew me away, but there also weren't any duds in the bunch. Their motto of "Drink good beer, eat good food" sums it up quite well.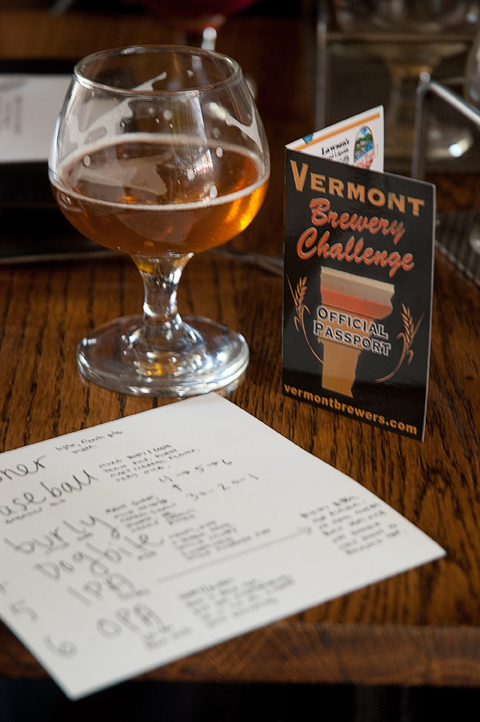 Our waitress let us in on a tip we hadn't known about. There is a "Vermont Brewery Challenge Passport" with many regional brewers' and brewpubs' logos on the inside. It's a promotional piece for the upcoming VT Craft Brewers Festival. The idea is to go to the different places, and get them to stamp your passport. Depending on the number of stamps you receive, you can redeem it for various prizes. Lady Friend and I got our first stamp at VT Pub & Brew… onto Part 2, Switchback Brewery!